NAFDAC ALERTS PUBLIC ON COUNTERFEIT INJECTION IN CIRCULATION
Written by Oyebamiji Idowu on November 21, 2023
The National Agency for Food and Drugs Administration and Control (NAFDAC) has issued a public alert warning healthcare providers and the general public about the presence of a counterfeit batch of Meronem 1g Injection circulating in Nigeria.
This alert, designated as Public Alert No. 036/2023, was signed by NAFDAC Director-General Prof. Mojisola Adeyeye in Abuja today.
The alert was prompted by a notification received from Pfizer, the Marketing Authorization Holder (MAH) for Meronem 1g Injection. Pfizer reported the incident through a patient notification platform, alerting authorities to a suspicious batch of Meronem 1g Injection purchased in Nigeria.
Upon further investigation, Pfizer confirmed that the vial content of the suspected counterfeit batch did not dissolve when reconstituted for use. Additionally, visual inspection of the packaging revealed discrepancies compared to authentic Meronem 1g Injection.
In light of these findings, NAFDAC urges healthcare providers and the public to exercise caution and vigilance when acquiring or administering Meronem 1g Injection. Any suspected counterfeit products should be immediately reported to the nearest NAFDAC office.
NAFDAC remains committed to safeguarding public health and ensuring the availability of safe and effective medicines. The agency will continue to monitor the situation and take appropriate action to address the circulation of counterfeit products.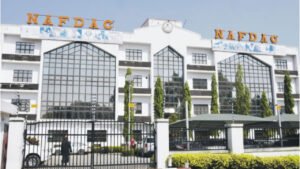 ---
Reader's opinions
---