APPEAL COURT DISMISSES SDP's APPEAL, UPHOLDS ADAMAWA GOVERNOR FINTIRI's ELECTION VICTORY
Written by Oyebamiji Idowu on November 21, 2023
In a decisive move, the Court of Appeal in Abuja has thrown out the appeal filed by the Social Democratic Party (SDP) governorship candidate, Dr. Umar Ardo, against the election victory of Adamawa State Governor, Ahmadu Umaru Fintiri of the People's Democratic Party (PDP).
The resounding judgment, delivered by Justice Ugochukwu Ogaku, firmly upheld the decision of the Adamawa State Governorship Election Petitions Tribunal, which had earlier dismissed Ardo's petition challenging Fintiri's victory.
Ardo's petition had rested on allegations of widespread irregularities and non-compliance with the Electoral Act during the 2023 governorship election. However, both the tribunal and the Court of Appeal, after thorough scrutiny, found no validity in these claims.
This affirmation of Fintiri's victory marks a significant milestone in the electoral process, reinforcing the integrity and fairness of the polls. It sends a clear message that attempts to undermine the will of the people will not be tolerated.
The Court of Appeal's decision serves as a testament to the robustness of the Nigerian judicial system, upholding its role as the impartial arbiter of electoral disputes. It underscores the judiciary's commitment to ensuring that the democratic process remains transparent, accountable, and credible.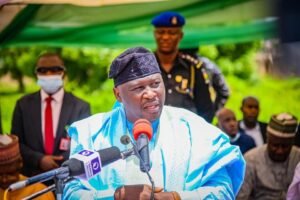 ---
Reader's opinions
---